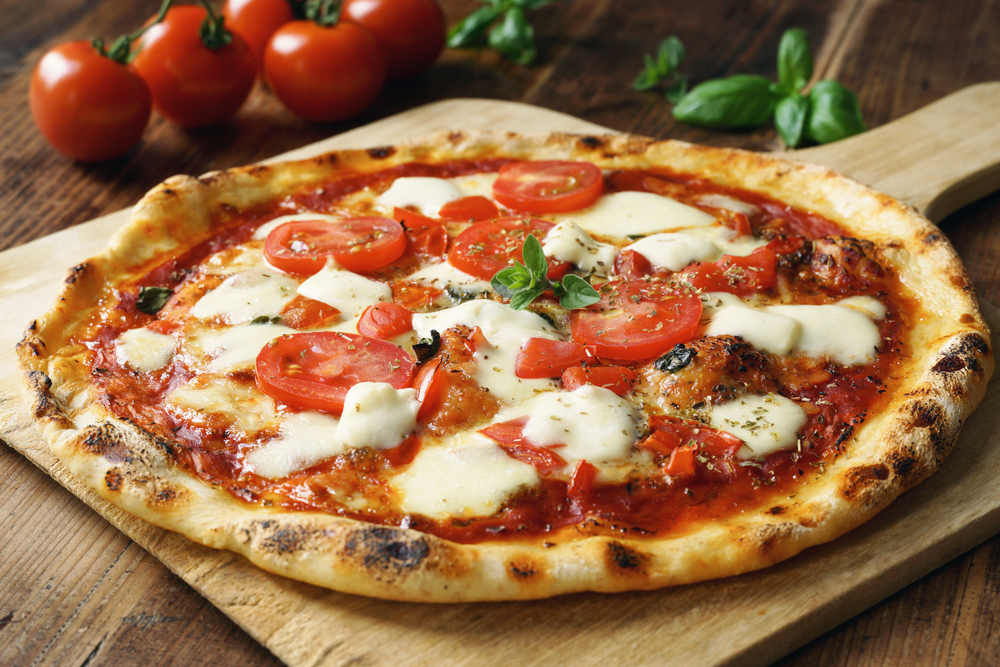 Best Pizza Restaurant in El Cajon, CA
Grandstand Pizza is located in El Cajon, CA. We are a traditional Italian restaurant serving patrons in El Cajon, La Mesa, Santee, Fletcher Hills, Lakeside, and the surrounding areas. Whether you would like to have a special event catered for your friends and family or are stopping by to grab a quick bite with coworkers in El Cajon, Grandstand Pizza is your first choice.
Our delicious menu is endless, with options that include pizza, pasta specialties, and desserts. We also offer an unparalleled selection of burgers and mac n cheese dishes that are delicious and affordable.
Why Our Pizza is the Best in El Cajon
It's hard to judge a pizza and that's a reality. If you would like to decide on the best pizza in El Cajon, you have to bear in mind the crust, the toppings, how long it takes to deliver the pizza, and so much more. Grandstand Pizza Excels in all of these categories. And even though we have so much more than just pizza at our restaurant, pizza is still one of the most common food items to order in El Cajon.
Here we have included the most popular types of pizza and catering options from Grandstand Pizza.
The 5 Most Popular Types of Pizza in El Cajon
Cheese Pizza is Number One
It is not surprising that a classic cheese pizza is the statistical favorite. Cheese pizza will always be a simple, unadorned masterpiece on its own and it is one of the most popular choices in El Cajon, CA.
Veggie Pizza is Number Two
Our customers love to jazz up their cheese pizza orders with color and texture and our veggies make the perfect topping options. Everything from mushrooms and peppers, to pineapple and onions make for an exciting and tasty veggie pizza. And you're only limited by your imagination.
Pepperoni Pizza is Number Three
Who doesn't love biting into a salty, crispy, round of pepperoni? Pepperoni pizza from Grandstand Pizza is crafted to perfection. There's a good reason this is one of the most popular types of pizza.
Meat Pizza is Number Four
If you're looking for a pie with a bit more heft and pepperoni just isn't enough, a meat pizza is a popular and perfect choice. We call it the Dugout. Our famous meat pizza includes pepperoni, Canadian bacon, bacon bits, and Italian sausage. Pile it all on for a hearty meal.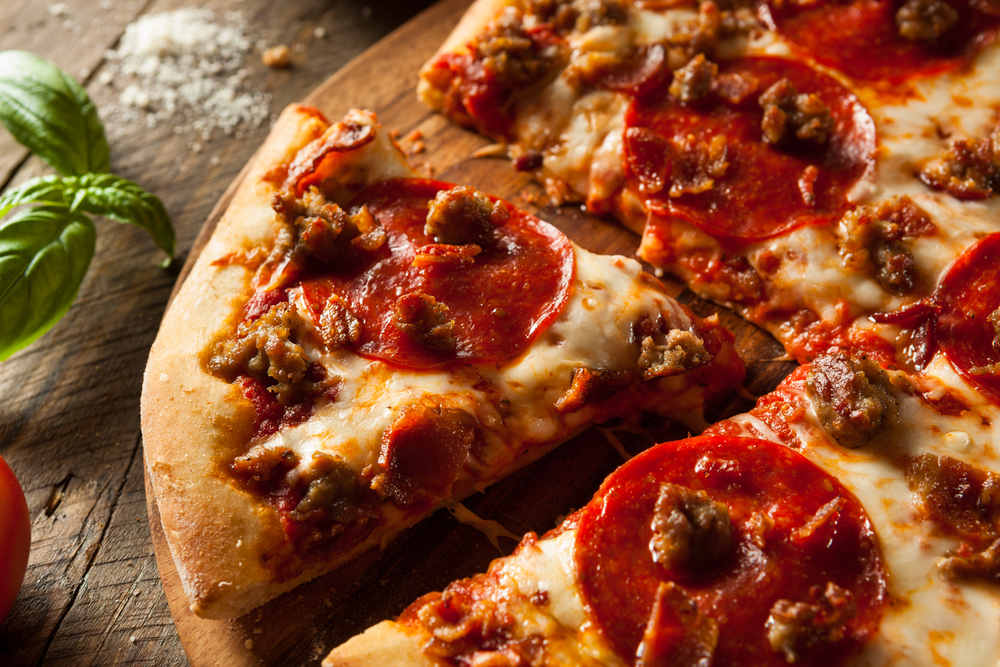 Margherita Pizza is Number Five
The Margherita pizza is made with basil, fresh mozzarella, and tomatoes. It might seem simple, but the simplicity is deceptive. There's a reason it's an Italian staple and one of the most popular types of pizza in the El Cajon area.
Give us a call at (619) 258-6888 or click here to order your pizza for carryout, delivery, or to plan for catering!