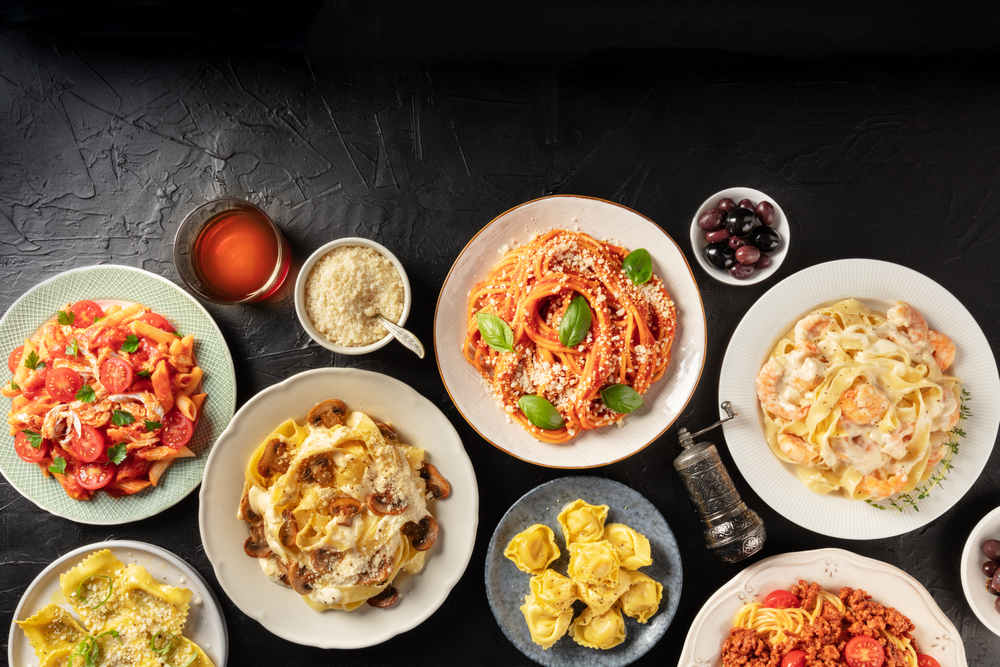 Delicious Pasta Choices in El Cajon, CA
Did you know that pasta is one of the world's most favorite foods? Alongside pizza, pasta is one of the most consumed plates on Earth from people of all cultural backgrounds. A survey taken in 17 countries confirms that pasta is what people like to eat the most. Not only is it the #1 food choice in its home country Italy, but it is also enjoyed in faraway places like South Africa, the Philippines, Mexico, and of course, the United States. There's no need to speak on a large scale; right here in El Cajon, pasta is one of the most preferred dishes as well! Unfortunately, there aren't many pasta places around… except for Grandstand Pizza! We offer a wide variety of delicious pasta that pasta lovers must try! This blog will go over the delicious pasta choices in El Cajon, CA that Grandstand Pizza has to offer!
Spaghetti
Almost everyone has at one point in their life get to experience the culinary masterpiece of spaghetti and meatballs. This classic dish is considered a family staple when it comes to dinner. Contrary to popular belief, if you travel to Italy, you will most likely not find this dish on the menu. While it's largely known as an Italian dish, spaghetti and meatballs actually didn't originate there. The origin of spaghetti and meatballs started with Italian immigrants coming to America from 1880 to 1920. Grandstand pizza gladly presents you with this delicious, history-rich plate right here in El Cajon. We offer different variations of this dish, including:
Spaghetti and Marinara
Spaghetti with Meatballs
Spaghetti with Italian Sausage
Spaghetti Deluxe (consists of cheese, green peppers, onions, sausage & meatballs)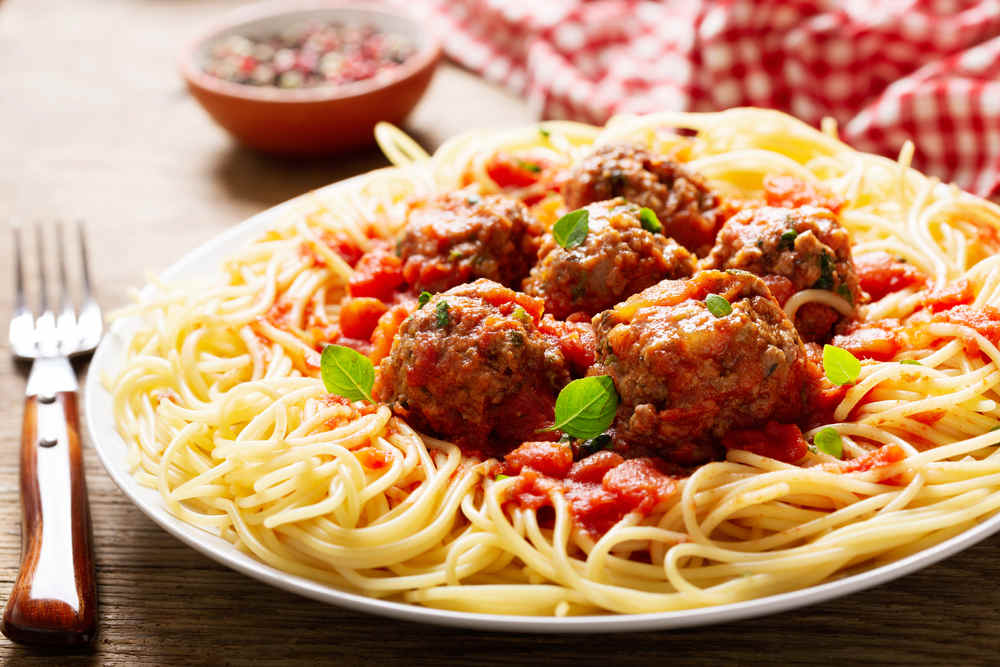 Fettuccine Alfredo
Of course, all pasta lovers know of the king of pasta: Fettuccine Alfredo! This pasta was invented in 1907 by Alfredo di Lelio in an effort to entice his wife, Ines, to eat something plain due to her feeling nauseous because of her pregnancy. This creamy dish is now world-famous for its simple, yet exquisite flavors! Cravings for this dish happen on a daily basis. Luckily, you don't have to wait an hour to have this dish in an expensive Italian restaurant. Grandstand Pizza offers you this appetizing dish in just 15 minutes! Our Fettuccine Alfredo is a must-have if you're a pasta lover in El Cajon, CA!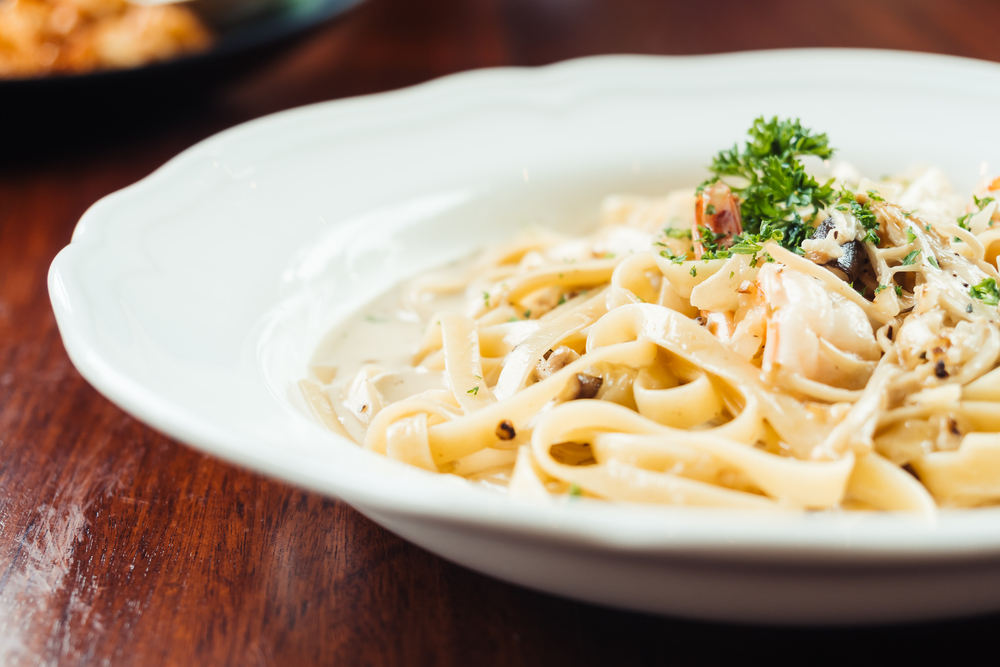 Ravioli
The word "ravioli" comes from the Italian word, "riavvolgere", which means "to wrap." While ravioli's origins are obscure, the earliest mentions come from 14th-century manuscripts in Venice. It has then been spread to Rome, England, and eventually the entire world. At Grandstand Pizza, we offer several preparations of ravioli on our menu.
Beef Ravioli
Cheese Ravioli
Shrimp & Roasted Garlic Ravioli
You won't fall short on delicious pasta choices in El Cajon, CA with Grandstand Pizza here! Whether you're a vegetarian or a meat lover, we have the perfect ravioli for you!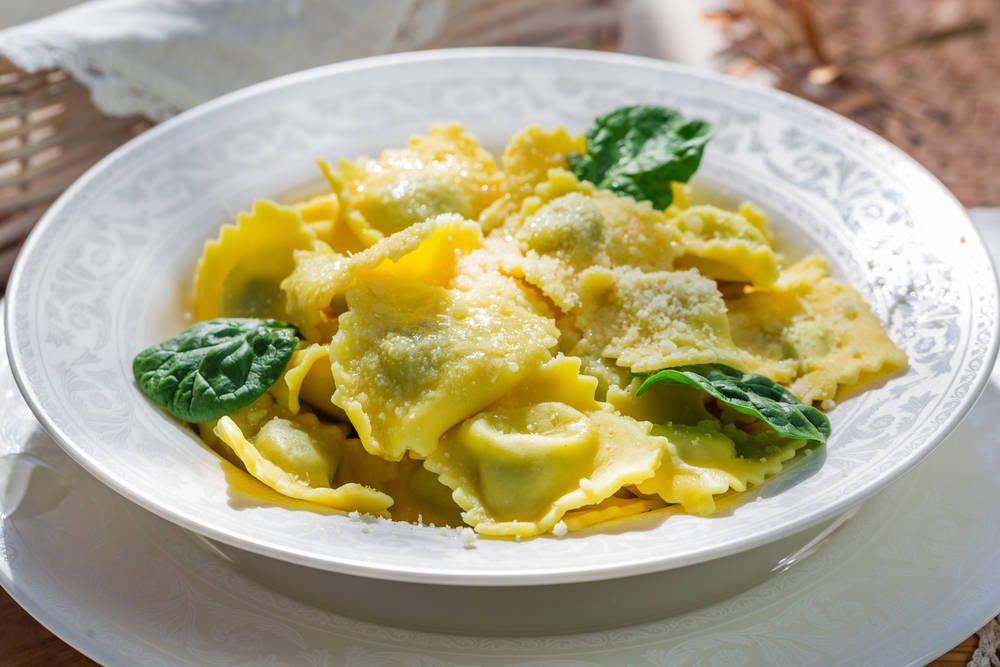 Lasagna
Truth be told, lasagna did not originate in Italy as you may expect. It can be traced way back to Ancient Greece. In fact, the name Lasagna, or "Lasagne" is derived from the Greek word 'Laganon'; the first known form of pasta. Laganon was not a traditional lasagna as we know it today with traditional Italian ingredients, but it was composed of layers of pasta and sauce. While this dish may be very old, its delicious flavor will never get old with El Cajon residents! Grandstand pizza prepares the best lasagna in town, so if you haven't tried it yet, then today's the day!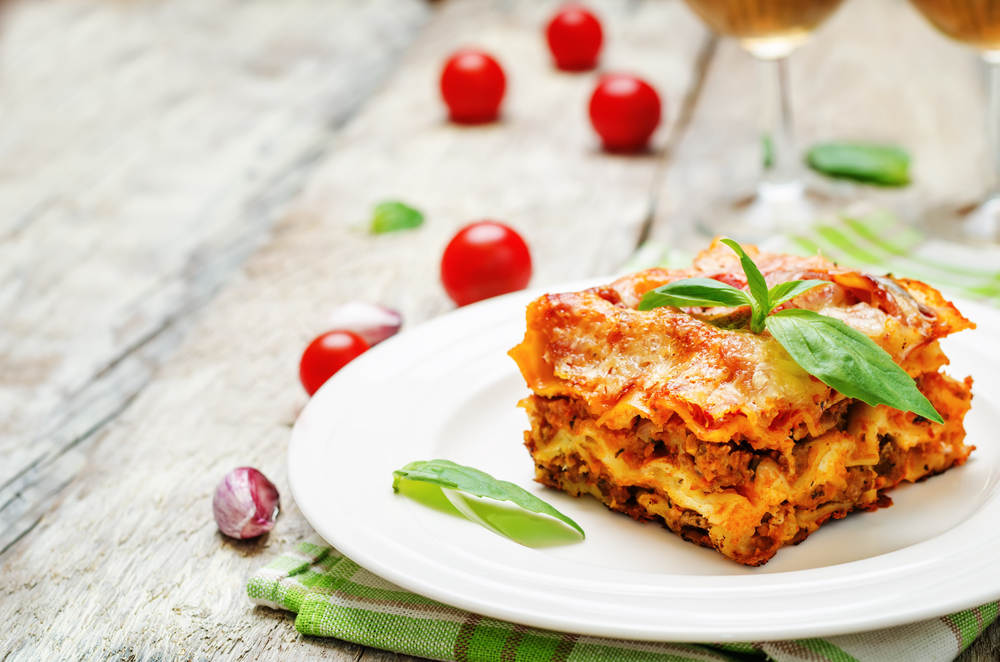 Whether you're hungry for spaghetti, fettuccine Alfredo, ravioli, or lasagna, Grandstand pizza can satisfy your cravings! When it comes to delicious pasta choices in El Cajon, no one beats Grandstand Pizza! Stop by or get your pasta delivered to your doorstep by giving us a call at (619) 258-6888 or click here.