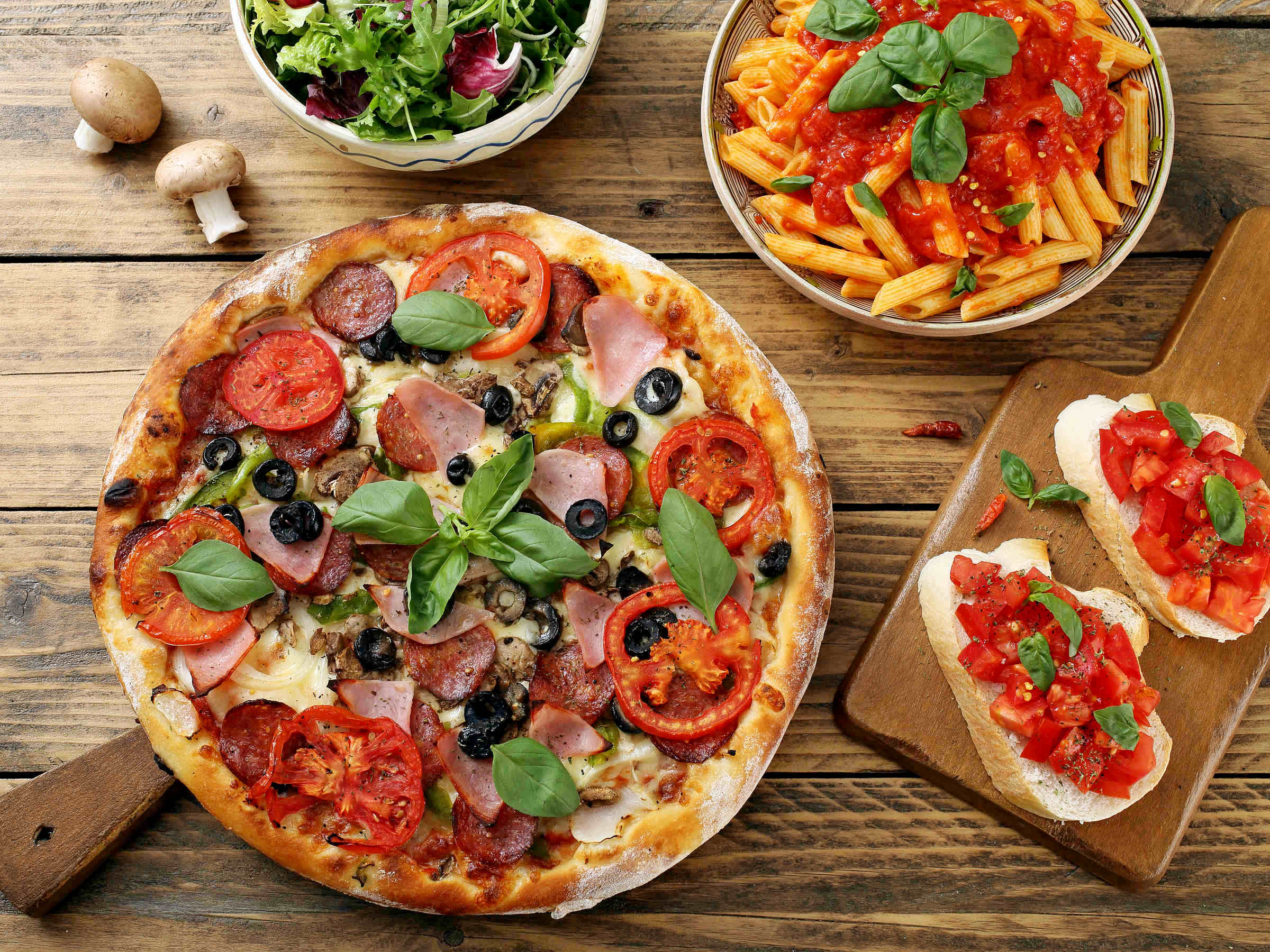 Grandstand Pizza is So Much More than Pizza
Although great pizza is all you need to be happy, other choices of food to accompany it with can make the ultimate flavor experience. Of course, Grandstand Pizza is known for its delicious pizza; however, Grandstand Pizza is so much more than just pizza! We offer a diverse menu of other great plates you can enjoy. From fresh salads to pastas, the choices are nearly endless.
We're So Much More Than Pizza
At Grandstand Pizza, although pizzas are our prime spotlight, we also offer a wide variety of other plates that you simply cannot miss out on. We also offer pasta, fresh salads, calzones, toasted subs, stromboli, bosco styx, baked wings, and desserts! Why limit your menu when you can accompany your pizza with other dishes!
Pasta
You cannot be an Italian-food fanatic if you don't like pasta! Grandstand Pizza offers the best local pasta that you must try. Who says delicious pasta can only be found in expensive Italian restaurants? We offer the most popular pasta plates known, such as:
Spaghetti with meat sauce
Spaghetti with marinara
Spaghetti with meatballs
Spaghetti with Italian sausage
Spaghetti with alfredo
Baked spaghetti
Lasagna
Cheese ravioli
Beef ravioli
Shrimp and roasted garlic ravioli
Spaghetti deluxe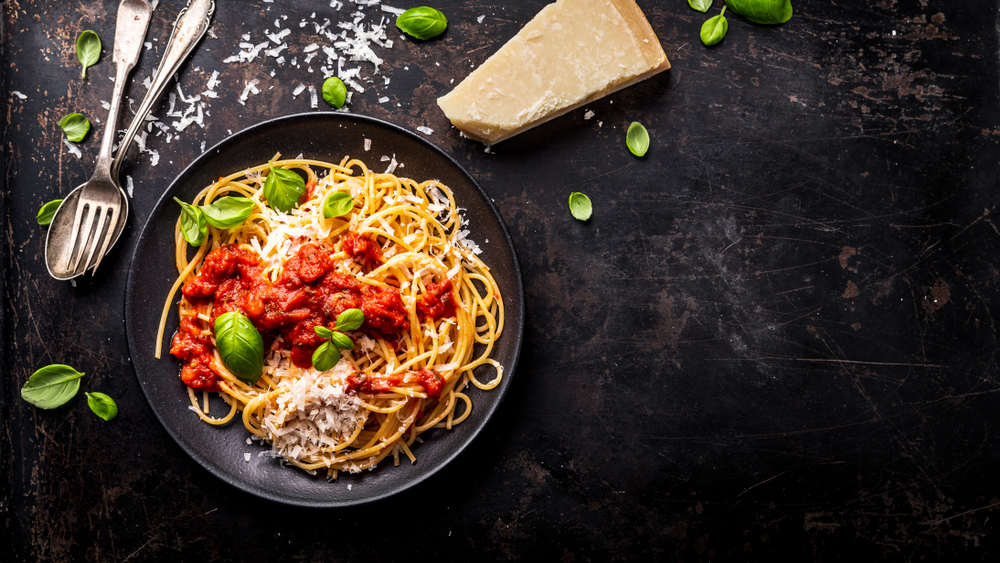 Toasted Subs
For all those sub lovers, Grandstand Pizza offers the best toasted subs in town! We believe that subs should always be toasted and warm to enjoy them at their best potential. Toasted subs we have include:
Torpedo
Ham and Provolone
Turkey and Provolone
Club
Philly Steak
Chicken Philly
Meatball
Italian Sausage Sub
Chicken Bacon Ranch
Chicken Parmesan
Veggie Sub
Sweet and Spicy Chicken Sub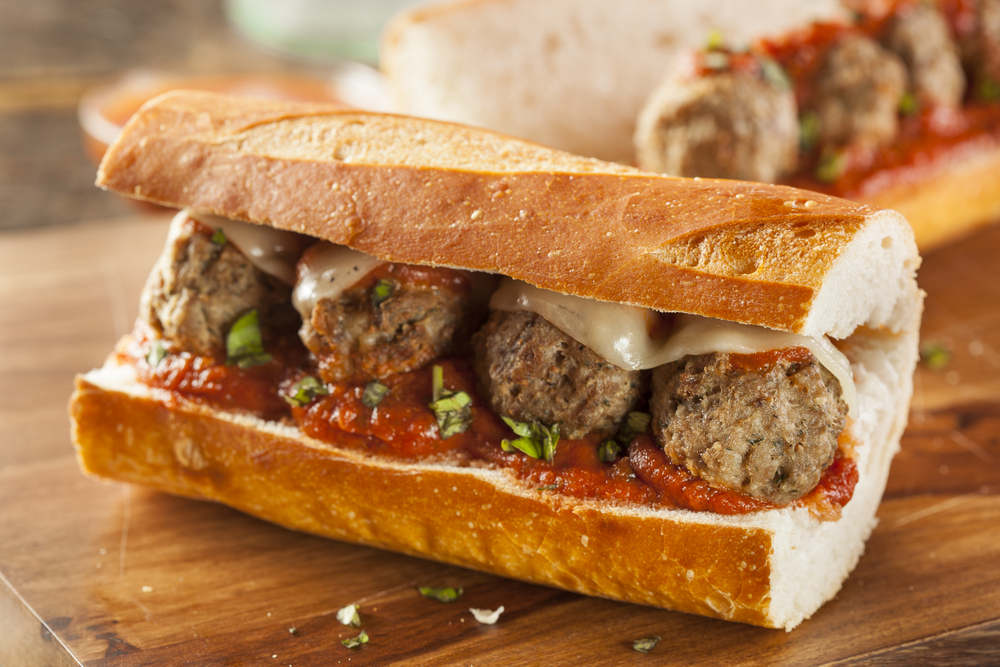 Fresh Salads
If you're looking for a fresh alternative, then lucky you, we offer fresh salads! Fresh salads always work well as a side dish (if not as a main dish)! Grandstand pizza has the best salads to choose from. Salads we offer include:
Cesar salad
Garden salad
Spinach salad
Greek salad
Antipasto salad
Chef's Salad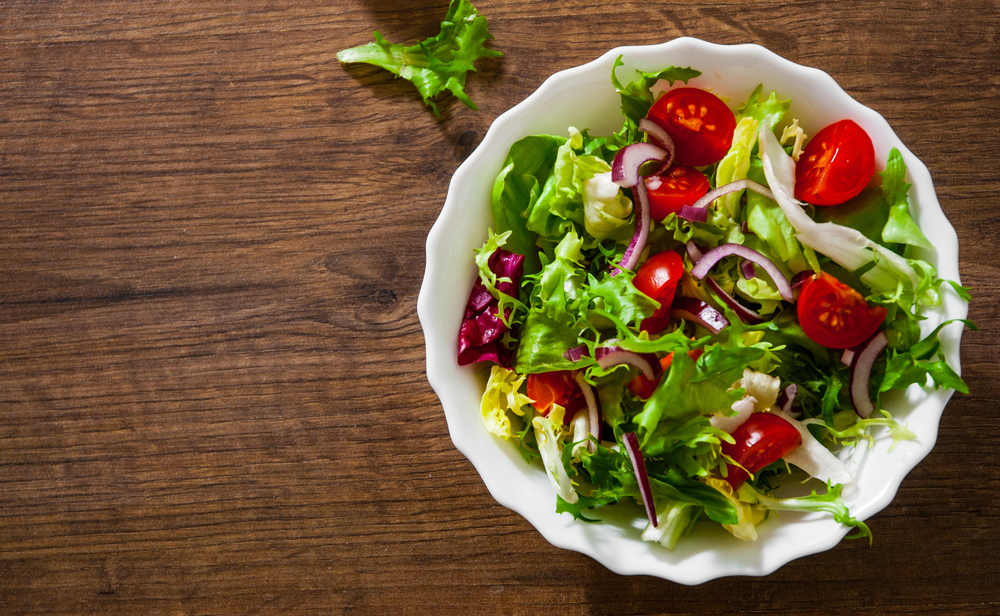 Baked Wings and Strips
Whenever you think about pizza, wings and strips also come to mind! You can choose from 6, 10, or 20 pieces with your choice of the following flavors:
Buffalo
Teriyaki,
Hot
XXX Hot
Oven Roasted
BBQ
Spicy BBQ
Teriyaki
Spicy Teriyaki
Tabasco
Sweet Red Chili
Mango Habanero
Kickin' Bourbon
Garlic Parmesan
Stromboli
Our top-notch stromboli is served with pizza sauce! You can choose from:
Zesty Italian
Home Run
Meat
Create your own
Desserts
And to end your meal the best way possible, we offer desserts that you simply cannot skip. Desserts we have include:
Cheesecake (regular)
Strawberry cheesecake
Caramel cheesecake
Chocolate cake
As you can see, Grandstand Pizza is so much more than pizza! Although our pizza is a must-have, it's always a great idea to accompany it with another of our delicious offerings! Whether you're a salad person or a straight-out pasta fanatic, we have everything you want in one place! To order pizza or one of the many other exquisite offerings we have, give us a call at (619) 258-6888 or visit our location at 1558 N Magnolia Ave, El Cajon, CA 92020.