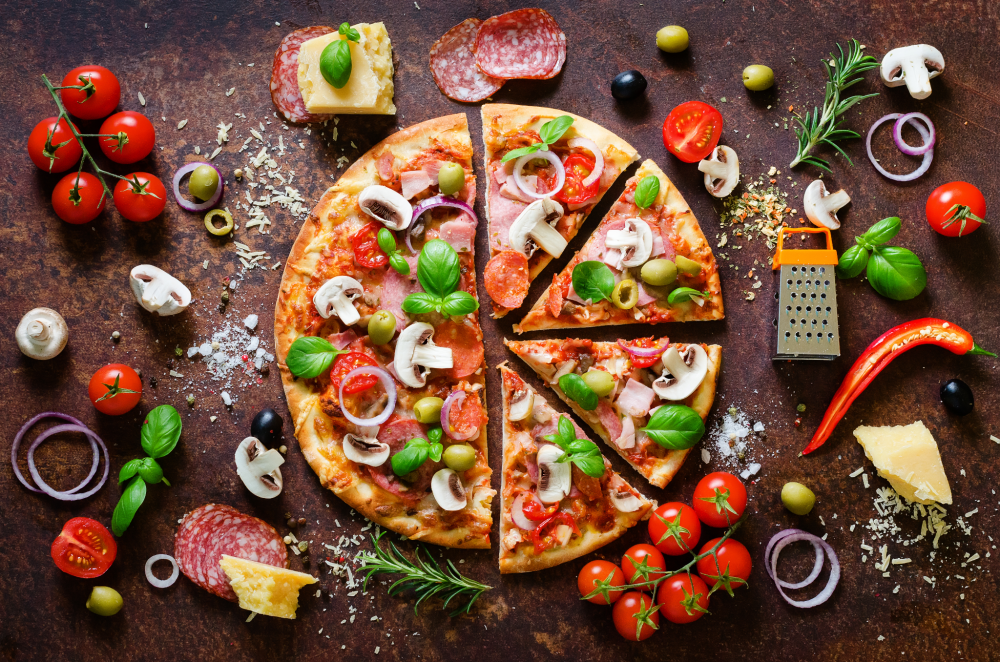 The Absolute Best Pizza Topping Combos You Need to Try
Are you looking for the best toppings to put on your next pizza? Trying to decide on the perfect toppings for your pizza can be a hassle. In this blog, we'll tell you the absolute best pizza topping combos that you need to try the next time you order from Grandstand Pizza in El Cajon! We have an array of pizza toppings and sauces to choose from and customize your own pizza!
BBQ Chicken
Have you ever had pizza with barbeque sauce? If you haven't tried BBQ chicken pizza yet, then you need to place your order at Grandstand Pizza immediately! BBQ chicken pizza is a nice switch from the classic cheese or pepperoni with the original red sauce. You can also add bacon or red onions to give even more flavor to this sweet, tangy and flavorful pie.
Pineapple & Canadian Bacon
Pineapple and Canadian bacon are two great toppings that you'd never imagine together. However, they are the perfect combination and pizza topping. At Grandstand Pizza, we offer our spicy Hawaiian pizza which is loaded with pineapple, Canadian bacon, red onions, topped off with sweet red chili sauce. If you want to try our spicy Hawaiian pizza or pineapple and Canadian bacon on your next pie, place your order with us today!
Classic Meat or Veggie
Pizza is one of America's most favorite foods. When ordering a pizza, you can get a classic pizza meat combo of red sauce, mozzarella cheese, pepperoni, sausage, and bacon. For a veggie combo option, you can order a pizza with spinach, onions, mushrooms, bell peppers, olives, and any veggie that you like!
Chicken Pesto
Pesto is a delicious and savory sauce made from basil, garlic, olive oil, pine nuts, and cheese. It goes great with pasta, and you can also use it as a pizza sauce. At Grandstand Pizza, our chicken pesto pizza includes pesto based grilled chicken, artichokes, tomato, and black olives. Try this classic pizza combo the next time you're craving a pizza!
Customize Your Own Pizza at Grandstand!
Expand your palette and try a new pizza topping when you order from us! Check out Grandstand Pizza in El Cajon and browse through our extensive menu that includes more than ten specialty pizzas with multiple toppings that we make fresh for our customers. Go online to our website at grandstandpizza.com or call us at (619) 258-6888 to order today!