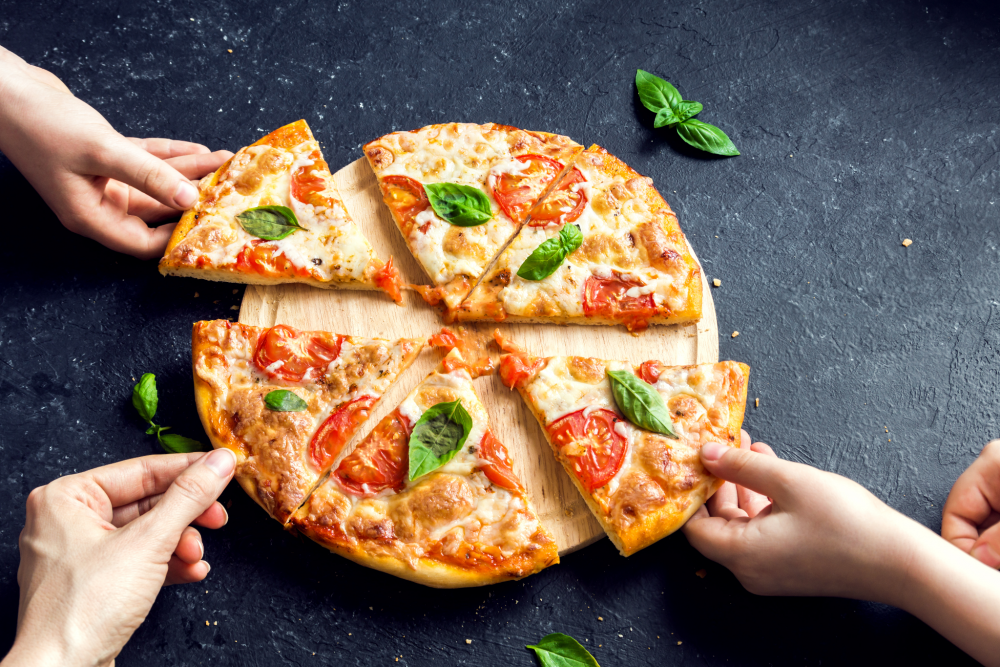 The World's Shocking #1 Favorite Pizza Topping
Have you always wondered what people's favorite pizza toppings are around the world? The world's shocking #1 favorite pizza topping might surprise you since there are so many unique and tasty toppings to load onto your pizza. Whether you like one or multiple toppings on your pizza, you're bound to love any of our pies from Grandstand Pizza!
Chicken & Ham
Chicken and ham have tied for the world's #1 favorite pizza topping! These two proteins go great with multiple toppings or by themselves. Buffalo or BBQ chicken and Hawaiian pizza are two classic pies that have been on pizza menus worldwide for decades. If you're looking to get a pizza with chicken or ham as your topping, call Grandstand Pizza in El Cajon and order yours today!
Pepperoni
Pepperoni is, of course, always a close second and placed #2 as the world's favorite pizza topping! Pepperoni is original and always enjoyable, and this spicy topping fits perfectly with melted cheese, sweet red sauce, and soft crust. If you're craving a pepperoni pizza and live in or near El Cajon, call Grandstand Pizza and place your order!
Bacon
Bacon has always been a flavorful and easy pizza topping that goes great with most other toppings and is also excellent by itself. Bacon adds a crunchy texture and savory flavor to your pizza that will make your mouth water. If you've been thinking about ordering a pizza topped with bacon from Grandstand Pizza, then call now!
Other Proteins
Other proteins, like salami, ground beef, chorizo, or even duck, are a few favorite toppings worldwide. Some restaurants have started to add different or higher quality meats to their pizzas to create expensive pies.
Why You Should Choose Grandstand Pizza!
Check out Grandstand Pizza in El Cajon and browse through our extensive menu that includes more than ten specialty pizzas with multiple toppings that we make fresh for our customers. Go online to our website at grandstandpizza.com or call us at (619) 258-6888 to order today!