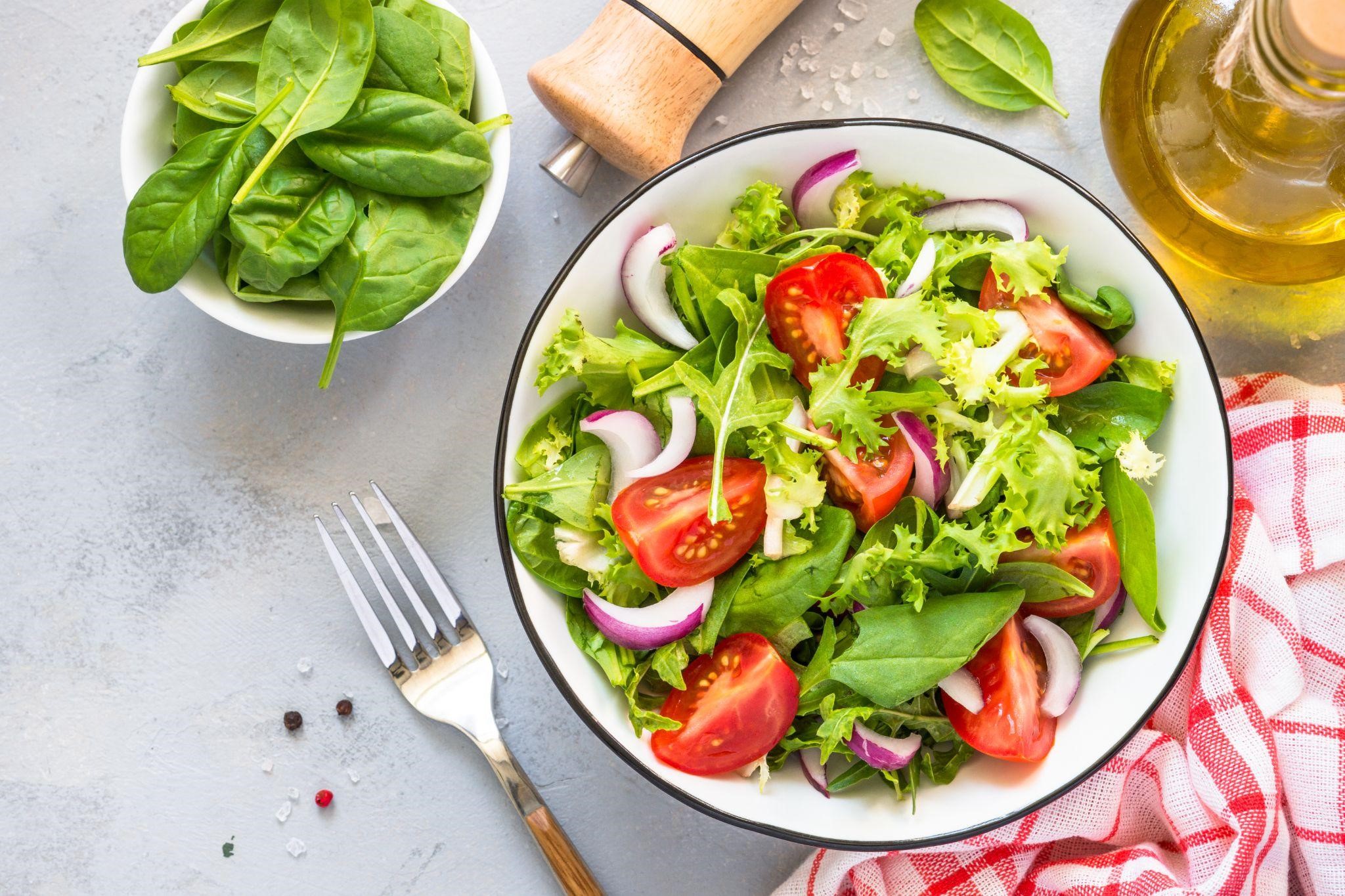 Top 5 Salads Everyone Loves
When ordering food, getting a side salad with your meal or as your entrée is typical to eat at dinner time. At Grandstand Pizza in El Cajon, California, we offer many different food options for our customers to choose from. Our team came up with the five salads that everyone loves and the ones that our customers regularly order!
1. Garden Salad
If you're ever out at a restaurant, the classic garden salad is a typical order. Our garden salads at Grandstand Pizza in El Cajon, are filled with fresh-cut romaine lettuce, red onion, carrots, and diced tomatoes. This salad is simple yet filled with a lot of color and flavor. If you're looking to order a garden salad by itself or go as a side with your order, call our restaurant today!
2. Caesar Salad
Caesar salads are somewhat fancier and are great as a side dish or main meal. We make our Caesar salads with fresh-cut romaine lettuce, grated parmesan cheese, and croutons. We can also add grilled chicken to any of our salads for a small cost. If you're in El Cajon, stop by to Grandstand Pizza to place your order!
3. Greek Salad
Our team makes Greek salads! Our Greek salad is exactly like our garden salad, but with a twist. Our team also adds black olives, green peppers, sliced pepperoncini, and feta cheese. If you've been craving a Greek salad or one our other menu items, call Grandstand Pizza today!
4. Antipasto Salad
We can create a loaded antipasto salad for our customers filled with different meats, cheeses, and other vegetables. Our antipasto salad is just like our garden salad. However, our team serves it with black olives, salami mortadella, pepperoni, sliced pepperoncini, provolone, and parmesan cheese. Our team at Grandstand Pizza in El Cajon are happy to assist all of our customers with any food requests or needs.
5. Chef Salad
At Grandstand Pizza located in El Cajon, our team can make chef salads. Our chef salad is also like our regular garden salad, but with ham, turkey, and mozzarella added to it. We also have multiple salad dressings and toppings to choose from that you can put on any of our salads. Whether you're looking to have a salad either for dinner or with your dinner, call our Grandstand Pizza team in El Cajon to place your order today!
Where to Find Our Salads
At Grandstand Pizza in El Cajon, California, we have many different food options to choose from. Our menu has pizza, sandwiches, salads, and much more that you can choose from whenever you're hungry. You can pick one of our many dressings and toppings to go on your salad as well. We also have multiple sizes that you can order depending on how hungry you are. Go online to our website at grandstandpizza.com or call us at (619) 258-6888 to order today!