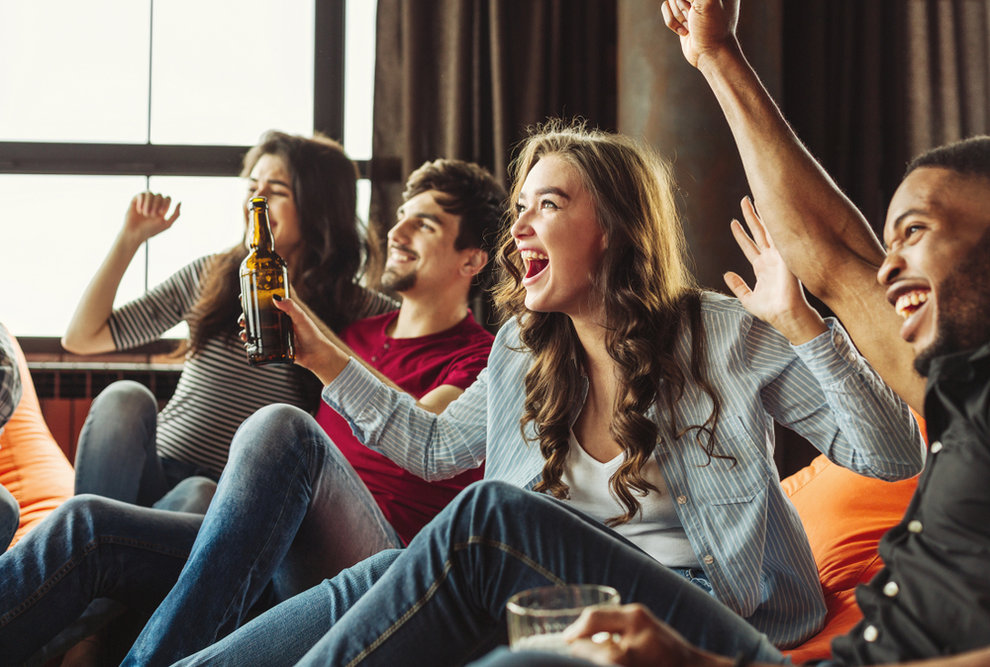 We'll Cater Your Sunday Football Party
Football's right around the corner, and we're as excited as ever! Will Tom Brady add another Super Bowl ring to his collection? Will Tim Tebow make a comeback? This upcoming season is full of surprises, but there's one thing we know for sure. The football parties will be exciting! If you're looking for the best pizza and food in El Cajon, we'll cater your Sunday football party!
Why Cater With Grandstand Pizza?
One of the best parts of catering with us is that you can relax and enjoy the game! There is no need to spend a significant amount of money on groceries or take up the entire morning frantically cooking before your guests arrive. You don't have to worry about burnt food or missing ingredients. After placing your order, all you have to do is sit back, relax and cheer on your team! At Grandstand Pizza, we have more than just pizza. We have pasta, calzones, subs, salads, and the list goes on! You'll find that we have something for everyone.
What's on Our Menu?
If you're looking for the perfect football party menu, look no further! Our menu includes the following:
Pizza
Pasta
Lasagna
Wings & Strips
Calzones & Stromboli
Toasted Subs
Fresh Salads
Desserts
Sides
Drinks & Chips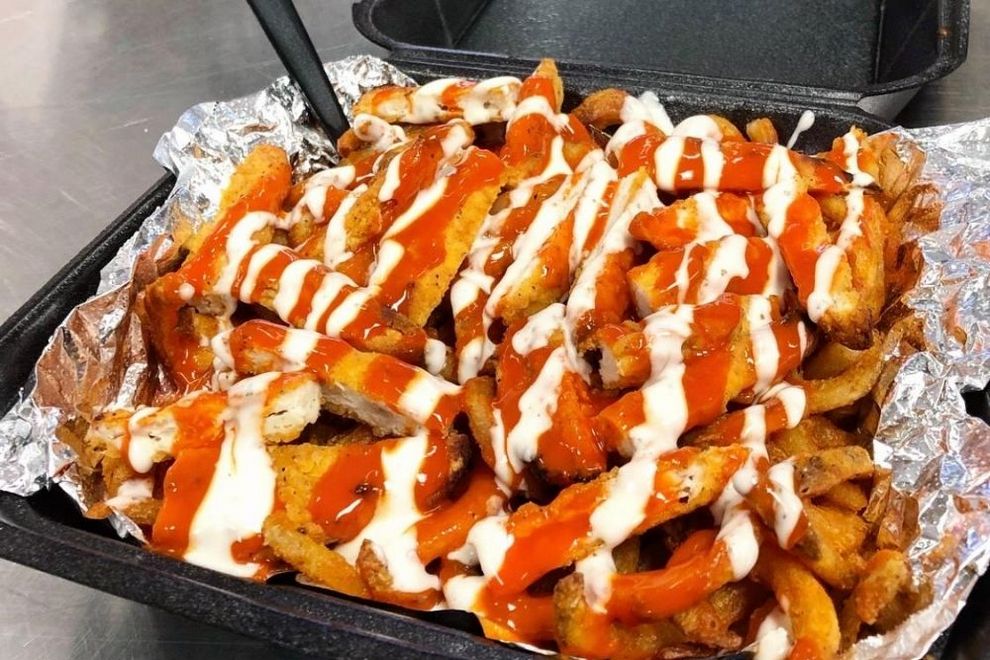 What Do We Recommend For Game Day?
Pizza
Whether you want a small personal pizza or one the size of a football field, we've got you covered! Ok, well, maybe not on the stadium-sized pizza, but we do have a giant 28″ pizza that's perfect for a group! You can either choose from our specialty pizzas or get creative and make one yourself. Below are some of our available sizes:
10″ small pizza
12″ medium pizza
14″ large pizza
16″ extra-large pizza
20″ el grande pizza
28″ giant pizza
Wings
While we always recommend going with a couple of giant pizzas, we have to admit; football games aren't complete without wings! We offer 6-piece and 20-piece wings with your choice of the following flavors: Oven Roasted, Buffalo, Hot, XXX Hot, BBQ, Teriyaki, Spicy Teriyaki, Tabasco, Sweet Red Chili, Mango Habanero, Kickin' Bourbon, Garlic Parmesan, and Chipotle. Don't forget about the best part; the sides of ranch and blue cheese!
Sides & Salads
It's always a good idea to have some sides available for people to munch on while watching TV. We offer sides of garlic bread, chicken buffalo fries, French fries, jalapeño poppers, mozzarella sticks, and much more! Having a little bit of everything is a great way to keep everyone full and happy! Salads are also a great vegetarian option and can be a tasty appetizer before diving into your meal.
We'll See You Soon
When we cater your Sunday football party, you can be sure that everyone will be happy! We use top-quality ingredients, no trans-fat oils, whole milk mozzarella, and fresh dough and sauces. If you want to make your next get-together memorable, we can help! Our catering staff works throughout all of San Diego County with all types of budgets and events, so let's work together to plan out the perfect meal for you and your guests! You can reach us by phone at (619) 258-6888 or click here to place your catering order.