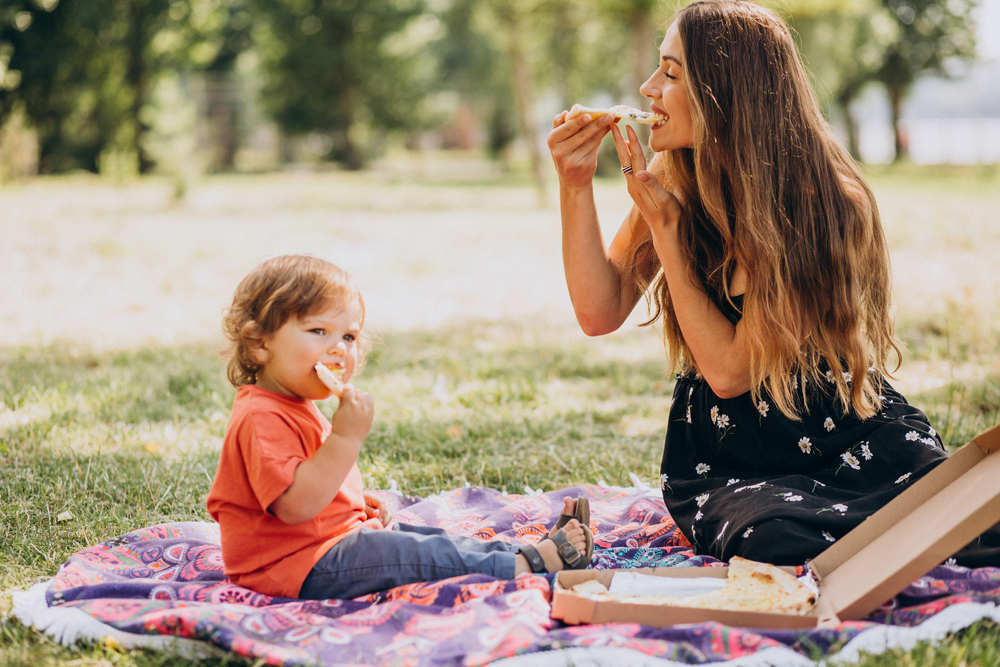 Where Can I Get Good Pizza in Santee?
With the fast-food industry taking over the world, it's really difficult to find quality food that's delicious and genuine. This is especially true for pizza. With many large brand pizzas out there, it's hard to find a local pizza place that offers delicious pizza with fresh ingredients and unique flavors. Fortunately, if you live in Santee, you're in for a treat! Keep on reading below to find out where you can grab some out-of-this-world pizza!
Where Can I Get Good Pizza in Santee?
If you're looking for a great pizza place in Santee, you'll be thrilled to know that Grandstand Pizza is just a 10-minute drive away! Grandstand Pizza has been serving the best pizza to El Cajon since 2013. From flavorsome pizza to savory pasta, you can get a taste of Italy right here in Santee. CA! Food authenticity is a big deal to us—a great variety in toppings, how the pizza is prepared, and of course, the flavor is essential for a great pizza experience! That is why we never limit ourselves to what's on the menu. Customers are free to enjoy our listed house favorite pizzas or customize the perfect one to their liking!
Get a Taste of Something New!
While the classic pepperoni pizza is a classic, sometimes it's nice to try something more flavorful! Maybe you want to try a new pizza you've never had before? At Grandstand Pizza, we're proud to offer Santee residents a diverse selection of Specialty Pizzas you can't find anywhere else! Below we'll cover a few of the many unique pizzas we offer:
Nosebleed-Spicy Sauce Pizza
This customer favorite may seem simple, but offers an explosion of flavors! The Nosebleed-Spicy Sauce Pizza has pepperoni, Italian sausage, onions, and of course, spicy marinara sauce! The sweetness of the onions beautifully balances out with the spicy sauce and salty pepperoni, and sausage! If you're looking for a perfect balance of contrasting flavors, this pizza is for you!
Scoreboard Pizza
Are you the type of person that likes LOTS of ingredients on their pizza? If so, you should go for the Scoreboard pizza! This topping-packed pizza has pepperoni, Italian sausage, Canadian bacon, green pepper, onions, black olives, and mushrooms! Stop paying stingy pizza places for extra ingredients! Simply come to Grandstand Pizza and order the famous Scoreboard Pizza!
So Cal Pizza
Of course, being in California, we have a pizza tailored to the taste of Californians! Our So Cal pizza is a big hit with Santee pizza fans! This pizza has a BBQ-based sauce with chicken, pineapple, and red onions! What people most love about this pizza is that it's topped off with our famous BBQ sauce! Now this pizza is a must-have for all Southern Californians!
Get the Best Pizza at Grandstand Pizza!
With so many mediocre pizza places, it's easy to lose hope in finding a great pizza place near Santee. Fortunately, Grandstand Pizza brings Santee residents a large menu of exquisite specialty pizzas that can't be found anywhere else! Whether you're looking for a classic or unique flavor, you'll find it right here with us! Now that you know what's cooking at Grandstand Pizza, it's time to place your order! Order your pizza on our online ordering system by clicking here, or give us a call at (619) 258-6888 today!